Happy New Years 🙂
As we ring in 2017, we reflect on the past year and contemplate the future. We consider setting resolutions to help us achieve the idea we have of what we should be doing, who we should be, what we should look like, and what our future should entail. Take a moment to reflect…four days into the new year…what resolutions have crossed your mind?
Personally, I've had some of the same resolutions on my list that I've had for decades now. Year after year, I was staring at the same damn things in the same journal that has "Dear Diary" entries from the 90's. It was frustrating and disappointing. Resolutions didn't work for me and really only made me feel like a failure that I couldn't achieve what I penned at the beginning of each year. So I let resolutions go. And it seemed that my life started to flourish in ways I didn't imagine possible. I even started to integrate those past resolutions (now that they weren't a glaring port of authority of what I should be doing) into my life and started to "achieve" them.
In yoga, we talk about intentions. And I believe that it is from this space that my life started to sync. Intentions has a different feel than resolutions. Compare the definitions: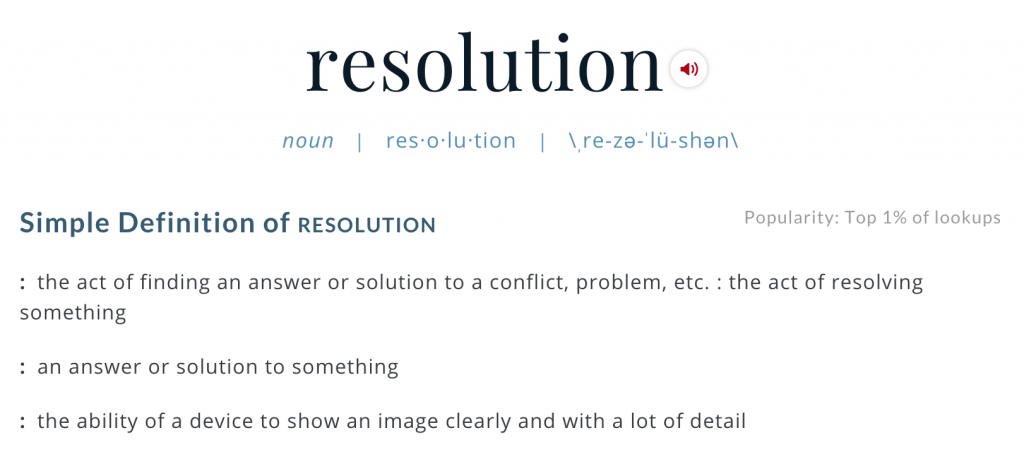 Resolution is a solution to a conflict whereas intention is an aim or purpose. Resolution begins first with a problem. We see something in our lives we think is wrong or not good enough, and we resolve to change it. Intention guides us on our life path. It aligns us with the essence of our being and sets us on our dharmic course. Both have a place in our lives. For the times of tapping into our universal selves, and setting intentions, there is the Sankalpa Mudra.
San=connection with the highest truth
Kalpa=vow
Sankalpa Mudra=Hand gesture of intention
Find a comfortable seat. Outstretch your arms so your elbows are parallel with your shoulders, wrists at a 90 degree, palms outstretched, facing up. Close your eyes and listen to your breath. Tap into the space of your life essence, set an intention and let it circulate in your palms.
Bring your left hand in front of your heart. In this mudra, this hand symbolizes bravery and strength. We bring the hand in front of our heart to merge with our anahata energies, to infuse our blood with these qualities. Pause for a few breaths to feel bravery and strength course through your veins.
Bring the left hand to the right knee, palm face up.
Bring the right hand, palm face down, above the left and let it hover above the left hand. This symbolizes the grounding and manifesting of the intention. Pause for a few moments to let your intention mingle with your strength and permeate the ether.
Bring the right hand to meet the left in a handshake fashion, sealing in your intention.
Namaste.